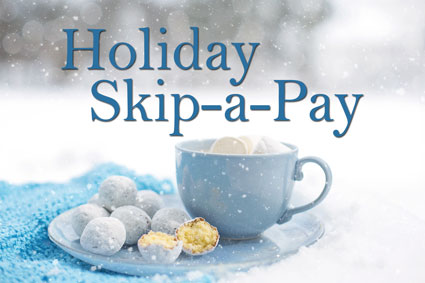 Skip – A – Pay letter is out for the month of  December 2018. Be sure to fill yours out and return as soon as possible. There is a small cost per loan to do this. You have until the end of December.
Holiday Closings: Monday & Tuesday December 24th &25th and Tuesday Jan 1st.
VISA Balance Transfer Still At 6.9% – Get This Great Low Rate
Transfer your high rate credit card balance over to MVCU with no catches or fees. Your rate will be good until your balance is paid in full.
     as low as 4.00% APR
APR = annual percentage rate
Lucas and Wood County Individuals Can Belong To MVCU
If you live, work, worship or attend school in Lucas and Wood Counties, you are now eligible to belong to the Maumee Valley Credit Union. This will also make all your relatives eligible too! Give us a call today if you have any questions regarding membership with us. Click HERE to fill out an application online to belong.
Transfer Your Auto Loan Over To MVCU
There is a great option for you to save more money with MVCU. Transfer over your auto loan from another financial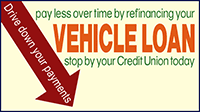 institution. Not only will you save with our lower RATES but you will receive up to 1% of your loan balance transferred or a maximum of $100 in cash back. Call today and ask how; or just fill out your APPLICATION online?
Applying For A Loan Is Easy
Our loan applications are now online for your convenience. APPLY for a loan today, we have all kinds of great RATES and terms. Interested in something else? Click on the Contact Us button and check the box that you would like information for.  We will get back to you right away.