New Service Coming Soon:Remote Deposit Capture

You'll be able to take pictures of your check and send in for deposit into your credit union account.
Members:

You will now be receiving information from the CU through the process of emails. If you see MemberNews, this will be from MVCU. This way we can keep in contact with you on important news, specials, and any other type or pertinent information. Be sure that you keep your email up to date with us. 
If you are off work due to the Coronavirus (COVID-19) Pandemic, MVCU is here to help. We have a new deferred loan program in place to be able to to keep our members up to date with any loan products they may have with us. Please call one of our offices for more information.  

During uncertain times like we are having right now, it might be important to get prepared with your banking needs. MVCU has Home and Mobile banking available and you can use over 4,000 ATM's at various credit unions with your check or debit card…free of charge. Sign up today!
At MVCU we are doing everything we can to help out the current situation, we are looking out for our members. We continue to monitor ongoing developments and safety information related to the Coronavirus (COVID-19), we are following guidelines from public health authorities, including the Centers for Disease Control (CDC). For more information you can click here, cdc.gov 
---
New Office Hours: 
Due to COVID-19 our Toledo Office will be open regular hours but by appointment only. 
Perrysburg office will have regular hours but Drive-Thru Only. The lobby will be closed. 
Keep checking our web site for further details. Our main goal is to keep our members and staff as safe as we can during these times.  Thank You for your consideration.
---
NEW NEW

–New Rate With Visa Platinum Credit Card Now at
7.9%

APR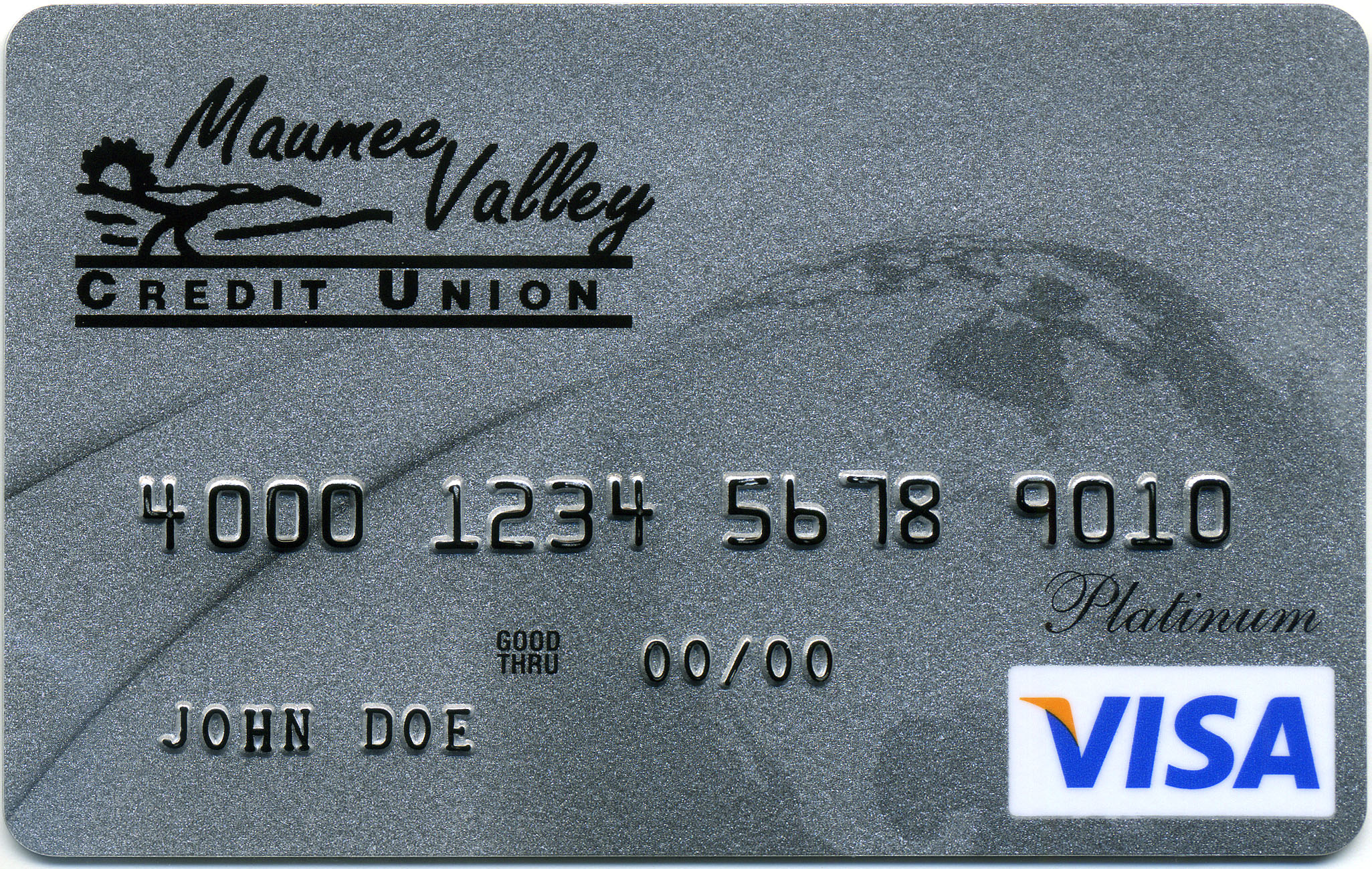 We're sure you've investigated how high credit card rates are? Have you found one as low as 7.9%apr? We at MVCU doubt it! So why not get our Platinum Credit Card and payoff those high rate cards that you might be carrying! Transfer your high rate credit card balance over to MVCU with no catches or fees. Check out a MVCU Platinum Credit Card, our rates are not tied to an index.
Check out our rate and compare to other financial institutions.
APR = annual percentage rate
Lucas and Wood County Individuals Can Belong To MVCU
If you live, work, worship or attend school in Lucas and Wood Counties, you are now eligible to belong to the Maumee Valley Credit Union. This will also make all your relatives eligible too! Give us a call today if you have any questions regarding membership with us. Click HERE to fill out an application online to belong.
Applying For A Loan Is Easy
Our loan applications are now online for your convenience. APPLY for a loan today, we have all kinds of great RATES and terms. Interested in something else? Click on the Contact Us button and check the box that you would like information for.  We will get back to you right away.